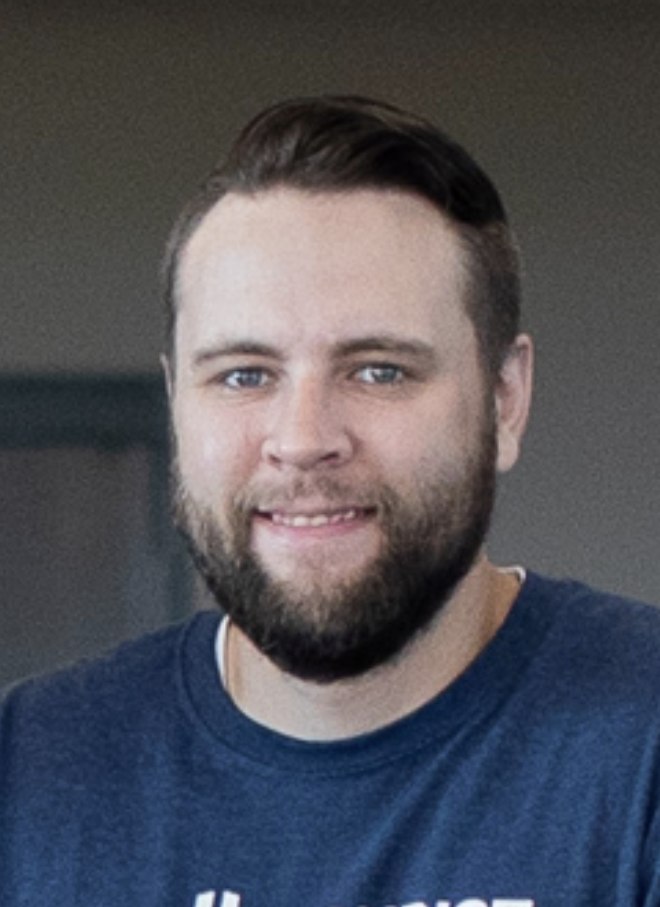 Jim was raised in a Christian home. He separated from the church after High School. In 1997, he returned to church at the old church, Kenny Memorial Wesleyan Church. Christmas of 1988, he decided he needed to ask Christ back into his life. He then became a member of the Church in 1989. He was elected trustee in 1991, and served in that position until he joined the staff in 2010. Jim served on the Greater Ohio District Board of Administration and during this time, he learned to love Christ, The Wesleyan Church and CCWC.
Athens has been his home, he is a graduate of Athens School, and Hocking Collage, with an Associate Degree in Law Enforcement. He served the City of Athens for 21 years as a Police Officer, Director of Code Enforcement and Director of Public Service and Safety. Along with his brother, he owned and operated the Fire and Rescue Equipment business for several years. He is married to his lovely wife, Judy, and they have two wonderful daughters, Gail Clay and Cammie Lindner, 4 grandchildren and 8 great grandchildren.
Lyn Richard joined the staff of CCWC in 2004 and has held several positions during her time here. Currently, she is Director of Pastoral Care and Community Life. She received an undergraduate degree in Communications from Mt. Vernon Nazarene University, then a Master of Religious Education degree from Nazarene Theological Seminary in Kansas City, MO. She is married to the love of her life, Paul Richard, and they have a son and daughter-in-law, Austin and Halie Richard and a daughter, Kierra Richard.
She is so grateful for the ministry God has placed her in at CCWC and loves the people she works with, and ministers to. She enjoys being a part of the team God has put together and it brings her great satisfaction to see him working in our midst.
Pastor Steve Warner joined the CCWC staff in the Fall of 2019, as the Lead Pastor. He holds an undergraduate degree in Christian Ministry from Indiana Wesleyan University and a Master of Divinity from Wesley Seminary. He was raised in the Wesleyan Church and regards it as a blessing to have the opportunity to serve the kingdom from its' platform. He believes in the high call of disciple-making and celebrates every time a disciple makes a disciple!
Pastor Steve is blessed to serve God and His local church, and to live life to the fullest. He enjoys hunting, fishing, and just about any other outdoor activity. He is joined in ministry by his beautiful wife, Shiree, and their three wonderful children.