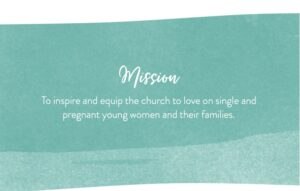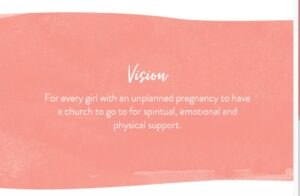 EMBRACE GRACE
Being pro-life is a stance, but being pro-love is an action. Our church can play a powerful role in saving them both — the mom and baby — and supporting women with unplanned pregnancies, not only during the pregnancy but forever because we become their spiritual family. The 12 week Embrace Grace small group sets single and expectant young women up for success by teaching them that no matter what, God's love is never-ending through about salvation, identity, faith, sin, repentance and more..  This small group offers hope to the hopeless and the broken hearted who have found themselves in an unplanned pregnancy.  As a church, we can walk alongside these women by showering them with love at a church-wide baby shower where we honor these mom's for choosing life and celebrate their babies, and through a Princess Day event, we can teach these girls about their true identity, so that they leave the small group confident in who God made them to be, and with hope for their future. Together, we can ensure no single mom has to walk alone. To get more information how you can impact the lives of these young women, contact the church office.
How can YOU help?
Anyone who wishes to contribute time, money or their talent to this ministry we have a place for you! This is a ministry the whole church can take part in and here are suggestions of how …
Adopt-a-girl, part of a life group, group of friends or coworkers who would adopt a girl for the semester. You would pray for the girl, purchase items on her gift list and check in and make sure she is doing ok, etc
Steward, sowing into ministry with finances or tangible goods
Share your story, help girls understand Gods great love and grace by sharing your personal testimony of Gods grace in your life
Intercessor, praying for the different facets of the Embrace Grace ministry (girls, babies, specific situations, etc..)
Gently used donations can be given and then someone willing to manage the donations
Make-up artist, Princess Day only
Hairstylist, Princess Day only
Photographer Princess Day and Baby Shower
Masseuse, Princess Day only
Goody Bags, Princess Day only
Food, for  Baby Shower and or Princess Day
Decor, purchasing or borrowing decor that goes with baby shower theme
Babysitter, during weekly sessions if needed and Princess Day and Baby shower
Transportation, willing to be a ride to and from events and/or classes for a young lady
Call the church office for leader contact information.