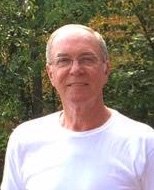 Todd is the financial manager of CCWC. He joined the staff in June of 2020, after 2 years at the custodial position. Todd worked as retail manager for 29 years. He enjoys bringing his knowledge and skills to his position at CCWC.
Todd is a 1989 graduate of Ohio University with a B.S. in Health and Sport Science and a minor in Management. He loves music, selling items on Ebay and helping others in their spiritual walk.
Todd's wife's of 32 years is LaVersa and his daughter is Zoe, who is attending Indiana Wesleyan University.