God never intended for us to live the Christian life alone. God calls us to love each other in a deep, face-to-face transformative way.
When we look at the early church, we get a picture of small communities of people who followed Jesus together. The Book of Acts gives us a great picture of the early church and the components of biblical community, which encompassed both the "temple courts" and "house to house."
These believers engaged in life together through teaching, fellowship, prayer and corporate worship. They spent time together eating, celebrating, proclaiming the Good News and supporting each other.
Christ Community Wesleyan Church invites you to be a part of a small group that will empower you to love intentionally and build close relationship with each other.
We have small groups that meet Sunday mornings and evening, and throughout the week. We have a group for you!   
For more information and to find a group for you, contact Lyn Richard at the church office or call us at 740-698-2292.
---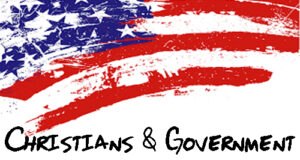 Steve Martin and Tim Sharp have developed a video series involving important issues that affect the future of our nation and our Christian liberties from a biblical perspective. The series has eight segments, averaging 15 minutes each.
If you agree with the message, Steve hopes you will help get the word out concerning this informational video, and would like to suggest two ways:
1.       Share it with your family since the young people are the future of our nation. 
2.       And/Or send the message about it to at least two other people, especially young adults, and have them do the same.
Pray that YouTube won't censor it as they have done to other conservative voices. It is important also that we pray for every branch and level of our government, and for the younger generation who are the future of our nation.
Here are the individual links:
Part 1: "Biblical Economics"
1:  https://youtu.be/DkIq39c510s
2: https://youtu.be/-v8hJhdnp1k
3: https://youtu.be/ZV8Kha4ziZk
4: https://youtu.be/fzUjAwDET-Y
Part 2: "Religious Values vs. Contemporary Demands and Government Rulings."
1: https://youtu.be/EDf_Eg_5RQk
2: https://youtu.be/Ys2x0rbRCDw
3: https://youtu.be/-NEcqaocDGU  
4: https://youtu.be/b5mDHYb7ygQ