Oct 20, 2021
9:30 am - 1:00 pm
Have you seen these bundles at the store?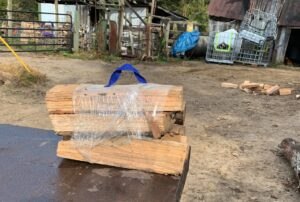 Here is your opportunity to see first-hand how they are assembled.
Mark your calendars for October 20.
The Wesley's Adult Ministry will be taking a day trip to New Marshfield to observe the assembly process of camping firewood bundles. This operation provides firewood for campgrounds, retail stores and convenience stores throughout the region.
Meet at the church at 9:30 AM and carpool to the farm, and then back to the church for lunch and fellowship. Wear comfortable clothing and old shoes.
Lunch is provided.
Event Categories
No Categories < Events